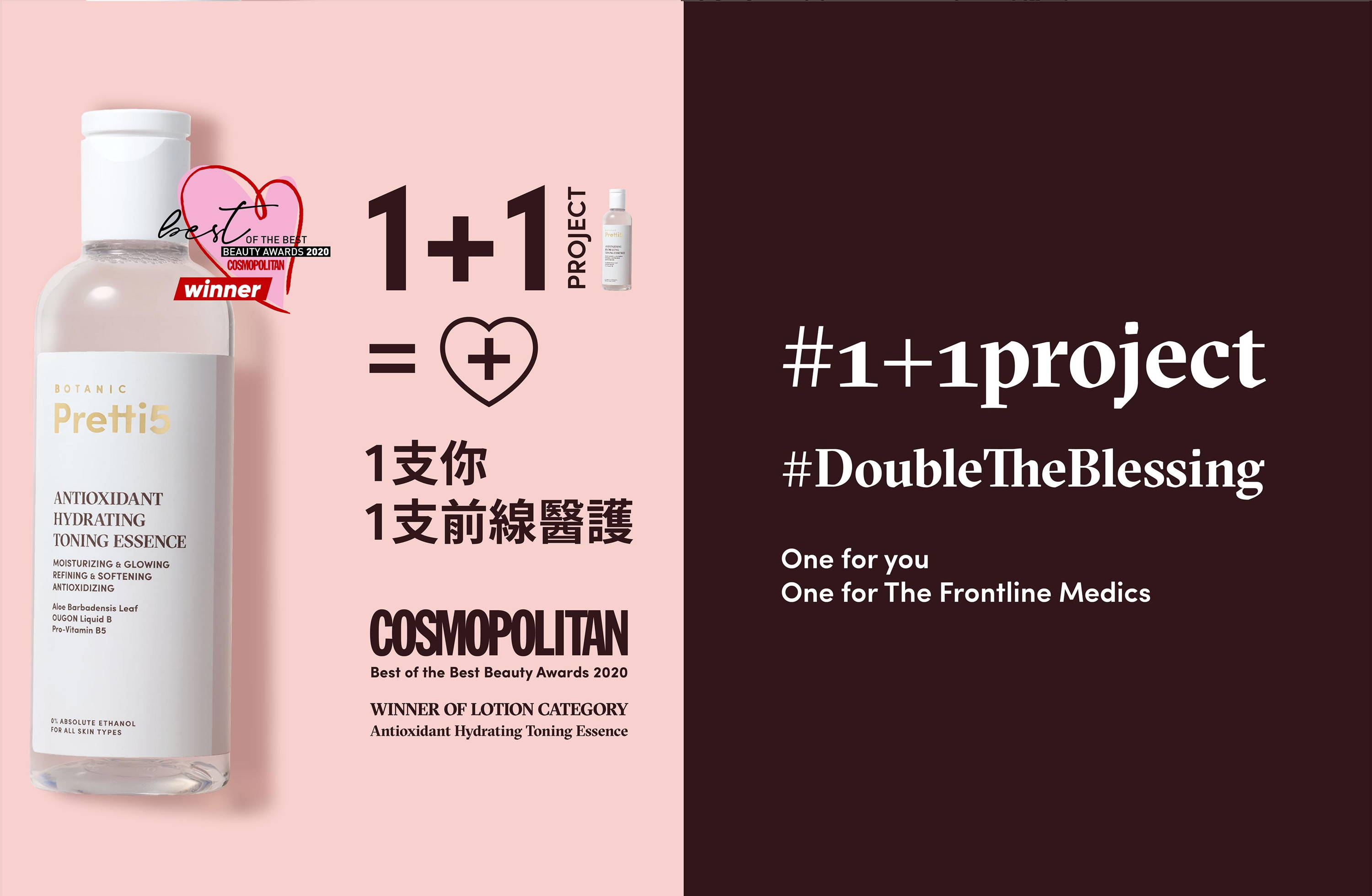 Treat yourself, it's been a hectic year for all of us. This time, Botanic Pretti5 is giving back to our community who inspire us most – Our frontline medics, the unstoppable warriors, fighting COVID-19 and making their indelible marks in the city every day in these turbulent times.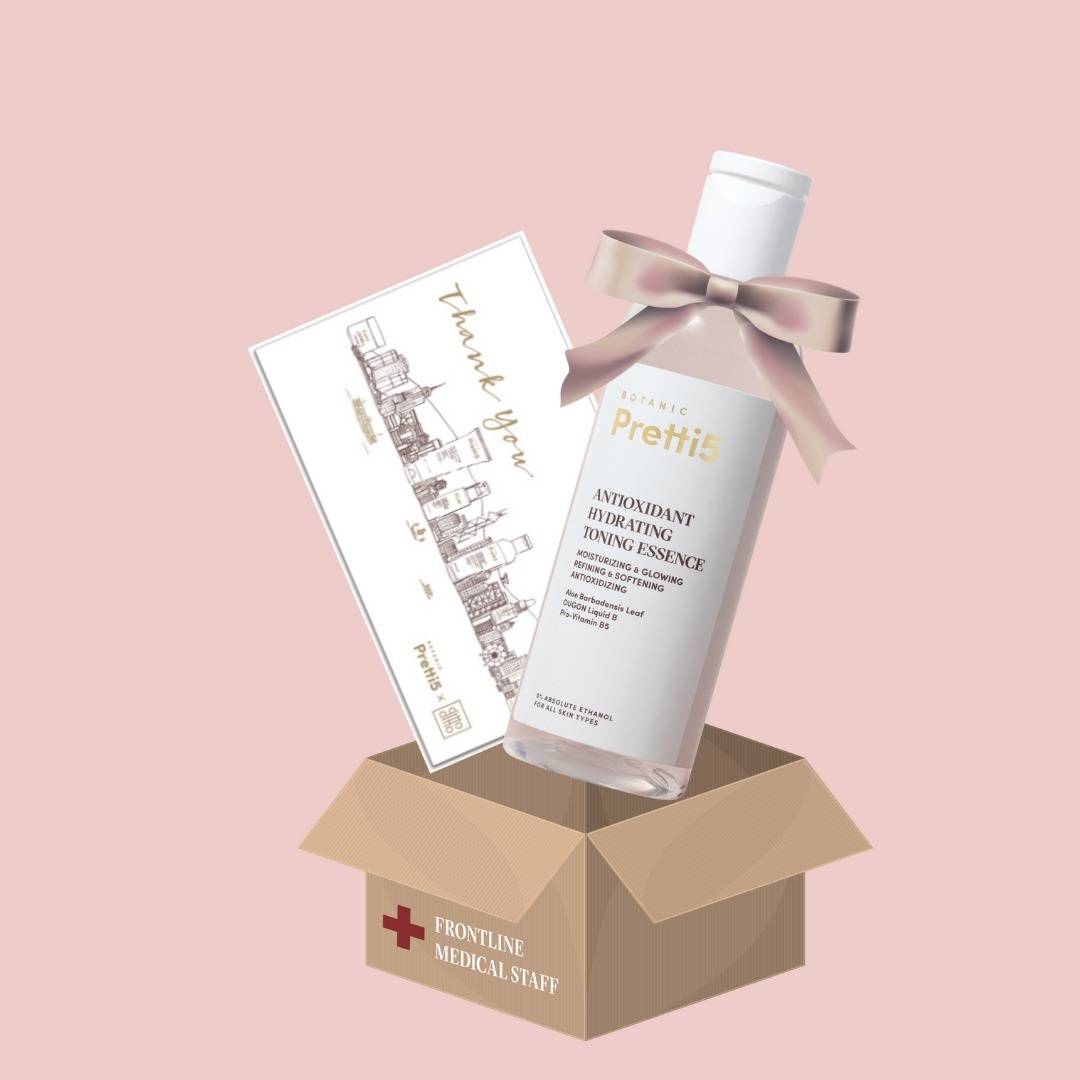 To celebrate this festive season, we are launching #DoubleTheBlessing campaign to gift yourself and a special someone with our signature Antioxidant Hydrating Toning Essence – Winner of lotion category of Cosmopolitan Best of the Best Beauty Awards 2020

From now till 31 Jan 2021, with any purchase of our Toning Essence online, we will give out one full-sized toner to a frontline medical staff, thanking them for their brave hearts. With maskne becoming the new acne, Botanic Pretti5 has been committed to creating clean, vegan, and natural skin care products to relieve all skin issues and irritations we face every day.

It is the time of the year to pass on kindness, courage, hope, and encouragement, we have also partnered up with the lovely @dittodittoworks for bespoke letterpress printed THANK YOU cards for the frontline medical staff. Simply click the link below, and we will have a perfectly wrapped gift box for you and that special someone, packed with kindness and love.
We will continue to build an encouraging and
welcoming space for Botanic Pretti5 in beauty
and beyond.